K.R. SANFORD
is an American industrial designer, painter and fisherman. His sensibilities as an artist was strongly influenced by his mother, an accomplished artist and musician and his father, a disciplined pilot and engineer. This was the beginning of his journey in art and technology. 

He began his studies in industrial design at San Jose State University and graduated at the top of his class. He has worked for Lockheed Missiles and Space to design a variety of Space System projects including the Hubble Space Telescope before joining Tektronix Inc in 1978 to design printers, plotters, oscilloscopes and optic time domain reflectometers. During his industrial design career, inspired by space and technology, K.R. began painting science-fiction art which caught the attention of science fiction media and has since graced the cover for "OMNI", "Micro Cornucopia", "Now Comics", "Airbrush Action," and more.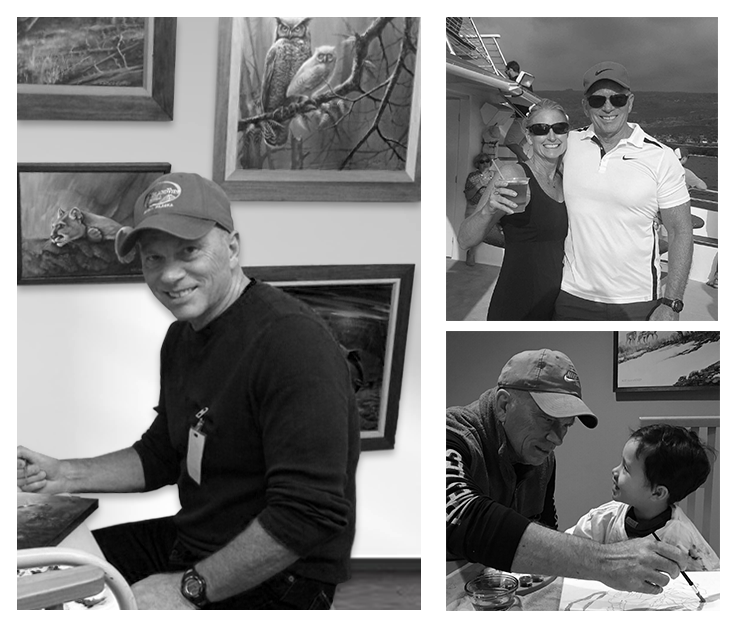 Now, K.R. lives with his beautiful wife Beth in Lake Oswego, OR, where he is the president of the Lake Area Art group which consists of 40 locally active artists. He is also a permanent artist at the Valley Art Gallery in Forest Grove, OR. Inspired by natural wildlife on the west coast, K.R. is now widely known for his bird paintings against scenic back drops. He enjoys teaching his grandson how to paint and spending his winters painting and summers fishing on the Deschutes River for trout, salmon and steelhead. 
For more information regarding original artwork, commission and/or other inquiries,
please email sanfordpaintings@gmail.com